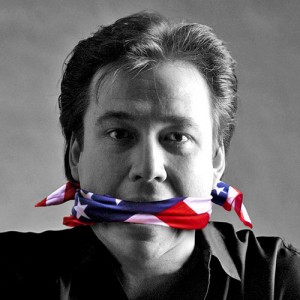 In 1992, I had just come out of drama school and was on the audition trail, hoping to land my first job as an actor. If I remember rightly, it was a hot summer and I was living in a first-floor flat in Shepherd's Bush.
At that time, my friends all lived within walking distance; we'd all been at the same college and where we lived was dictated by geography and convenience, rather than choice. But, for me, it was something of a Golden Time: London seemed full of promise and I had my buddies close to hand.
Eating Eggs and Edinburgh
One evening, I got home from a mate's party, a little the worse for wear. It was late, but still warm enough to warrant chucking all the windows open to let some air and traffic fumes in. And I was hungry; that kind of boozy hungry that won't let you sleep until you've sorted it out. I remember ransacking the kitchen cupboards to find that all I had were some eggs. I boiled them and sat in front of the late-night telly, looking like a slightly dissolute Popeye Doyle.
There was a programme on the box; Live from the Edinburgh Fringe or something like that. Anyhow, a compere in some dark and crowded venue introduced an American comic, called Bill Hicks.
Beyond the Swearing and the Smoke
Now, much as I love laughing, I'm one of those that doesn't really do it on their own. If something's going to make me laugh when I'm on my own, it's got to be really funny.
Hicks was really funny. But he was dangerous, too. Up until then, my comedy heroes were pretty old school, like Tommy Cooper, Frankie Howerd, Morecambe and Wise and the much-maligned Ken Dodd. They told gags that made you marvel at their word-play or timing. They were light inoffensive jokes that made you feel better about life and appreciate its silliness.
But Hicks was different. He presented this persona of a dark force at work, like a chain-smoking, swearing demon, looking get out to the surface and destroy everything. But, beyond the swearing and the smoke was a beautiful message and intelligent thought. Even in my boozy state, I picked up on it; there was something about this guy I'd never seen before.
After he'd done his set, I turned the TV of and did something I'd never done before: I wrote his name down and put it on the noticeboard in the kitchen.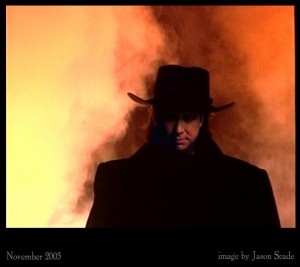 Dangerous
A few months later, I was walking through Earl's Court and saw a hoarding, advertising Bill Hicks and the Dangerous Tour – and I remembered who he was, so I rang the Dominion Theatre and booked two tickets: one for me and one for the girl I was seeing at the time.
One chilly night in November, we went to go and see Bill Hicks – and it changed the way I looked at comedy.
There's been a lot of argument as to whether he was actually a comic or a prophet or a political agitator, but all I know is that I laughed hard and came away feeling energised and enlightened. Hicks is one of those comedians that makes you think about the world around you. And, while he rants a lot, there is this underlying, beautiful – perhaps slightly idealistic or romantic – message that, once you've heard it, you want everyone else to hear. It's almost messianic – but you've got to listen past the swearing and the taboo references.
Spreading the Word
A few months after that, I was in HMV on Oxford Street, buying a Bill Hicks CD for a mate's birthday. I picked it up and looked at it, reading the reviews on the back, like you do. I looked up and, further down the aisle, was a shop assistant. He looked at what I was holding and just said one word:
"Hicks?"
I nodded. He smiled and put a thumb up. It's all that was needed.
If I'm waxing a bit too lyrical about Bill Hicks, it's still not enough to convey just what esteem I hold this guy and his work in. I still speak to mates about him, whenever there's a political scandal or a new, manufactured pop act hits the charts. And one of us always says "Where's Bill? We could really use him, here, right now." Or "Where's Bill? He'd have a field day over this one."
Where is Bill?
If you don't know, he died 20 years ago, this very day. I remember finding out and, although I never knew or met the guy, I felt something of a loss.
Revelations
About a year after seeing the Dangerous Tour, I was doing a showbiz job in North Wales. One Sunday, I was reading the paper and saw an advert for Bill Hicks: The Revelations Tour. I checked the dates, but I couldn't go as every one of his shows clashed with the ones I was doing. But, like I said, once you know Bill, you want to spread the word.
I rang my mate, Miserable Jim, in London. Miserable Jim was the most tight-fisted person I'd ever met; tighter than two coats of paint. So, I told him to buy two tickets to this tour and, if he didn't like it, I'd give him his money back. I've never been asked for it.
If you've never heard Hicks, then I sort of envy you: you get to go through that thing that I did 22 years ago: that feeling that someone's unlocked something inside you and that we are all as important as each other. Yes, it's sweary, yes, he smokes – but you're in for the ride of a lifetime.