Where was I? Ah, yes…
Bounties and Sentences
The crowds; the beautiful, geeky crowds. I've hosted Geek Nights at various Waterstones and judged cosplay events, but I've never seen so many costumes in one place at one time. And these were astonishing. From a bounty of Boba Fetts to a very long sentence of Judge Dredds, there were people geeked-up to the eyeballs. My Marvel shirt suddenly felt a bit muted (although I was wearing a Judge's badge on my 8th Doctor frock-coat).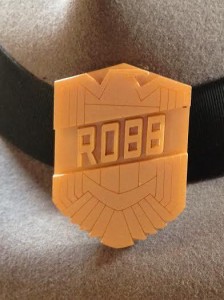 I've got to give a huge hand to the YALC staff who were so helpful. Within minutes of showing my face at the door, I was being escorted through Stormtroopers, superheroes and Game of Throners, back to the Green Room. En route, I spotted Ewa Scibor-Rylska (@EwaSR) and we managed a quick hallo as the opposing currents of cosplayers we were caught in swept us past each other. Ewa's a fine person; wherever and whenever I've seen her, she's always looked happy to be there – but not in a gushy way; it's always capped off with a wry eyebrow.
CJ Skuse and Herby Booze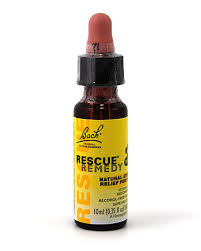 So, back to the Green Room. I was getting nervous again, but turned to my Old Faithful – Rescue Remedy. I met CJ Skuse a bit later, just as she was about to start her workshop and she confessed to being nervous and we ended up chatting bout Rescue Remedy and we decided that even if it's just a placebo, we buy into it. I'd never met CJ before and I'm really glad I did; she's from Weston Super Mare, which is just up the road from where I was born and spent my childhood. I'd also recently read Rockaholic, which I didn't get round to telling her how much I enjoyed. CJ, if you're reading this: top book, Missus!
I'd arrived fairly early, in my Quest to be a Damn Good Chair – much earlier than I needed to and way before Rainbow, Tim and Lucy. So, I plonked myself down and went through my notes, which I'd brought two copies of: one for me and one for the panel to have a butcher's at before we took to the stage. The questions were divided up into specific questions for the authors and general questions for the panel; my reasoning was that they could have a look at the extra copy and decide if there was anything in there they didn't like the look of or if they felt I'd missed anything. It was also to help them retrieve and stories or points of view they wanted to pass on; I don't think a chair's job is to catch anyone out with surprise or contentions questions. I wasn't setting out to be Jeremy Paxman.
Malorie Blackman and Other Heroes
While I was waiting and reading and spraying Rescue Remedy, people started to wander in and out. It was brilliant to finally meet Malorie Blackman. We'd passed at a literary festival last year, but she was doing a piece to camera so it didn't seem like a good idea to step in and start grovelling…
For anyone who hasn't had the pleasure of meeting her, she's just lovely. She's bubbly, enthusiastic, fiercely intelligent and laughs like a drain; one of those people you feel you've known forever within five minutes of being introduced. I also got to meet Katherine Woodfine, who managed to keep any stress she was feeling (and I'm sure there was a fair bit) completely under wraps. Like Malorie, she was happy to chat – even though I'm sure she had more important places to be than looking after a bewildered author/chair/fanboy.
Carrie Fisher wandered in, with her dog. I was too scared to say hallo to her. John Hurt came and stood next to me, looking all magnificent and old. I was too scared to say hallo to him – even though I'd grown my moustache as an ice-breaker. Paul McGann, Jenna Coleman, Steven Moffat, Mark Gatiss – too scared to say hallo to all of them, even though I shared tables with them, stood next to them or exchanged brief nods with them. It's that thing isn't it? In your head, the conversation always plays out naturally and you end up with a celeb from your favourite TV show or film as your new BFF. Real Life's that bit harder: you don't want to appear rude or weird or intrude on their Quiet Time; most of them were going to be stapling smiles on and signing stuff for the rest of the day and I didn't feel quite right about bothering them.
A familiar face appeared in the form of Sarah McIntyre. Sarah McIntyre was impossibly lovely with my son. He's been a big fan of hers since reading Oliver and the Seawings and she took the time to make his day by chatting with him and posing for a piccy. It's inspired him to write and illustrate a book which he'll give to his younger sister as her first reading book. Sarah: the designs have begun and there is a character called Jigabov Jellybum the Giant involved..!
Although I've met Sarah before, it's always been briefly; we've probably said more to each other online than in the flesh. I can confirm that she's lovely and beautifully nuts.
I tell you who else I met: Catherine Johnson. Now, I haven't read any of her books but, based on her personality, I bet they're good. I have it on good authority that Sawbones is the way to go, so I shall.
The Gang Assembles
Tim O'Rourke was the first of the gang to rock up, looking suitably confused and nervous. We had a bit of a look over the questions and then his family arrived so he went to soak up the support that only your loved ones can give you. Tim's a cool guy; wonderfully self-effacing and down-to-earth. On the face of it, he looks just like an ordinary bloke, but chat to him about his life, his work and his writing and you'll find yourself thinking about that old adage about a book and its cover. I met his children and asked for any dirt I could pull out of the bag during the event. Turns out that for a significant part of his life, Tim based his look on 1980's George Michael, replete with earring. I want photos.
Lucy Saxon was next to arrive, sweating under a blonde wig and the many layers of her Captain America outfit, aided and abetted by her mum. Lucy is also very cool and a geek to her core, giving me the low-down on what to expect from a Con audience. Like Tim, she's incredibly easy to talk to and there's not much off-limits. When we met in Holland Park, I asked her if she was happy to talk about her Chronic Fatigue Syndrome. Not a problem.
All we needed was Rainbow Rowell – and time was ticking on.
In the meantime, I had an unexpected interlude, bumping into Adjoa Andoh, who you might remember as Sister Colette Griffiths from Casualty or Francine Jones from Doctor Who. I first met her about ten years ago in my other life as an actor. I was doing Casualty, playing a psychopath in an episode called The Ties That Bind Us. The thing is when you're what they call a 'guest actor', you are sort of trespassing – or you can be made to feel that way. The regular cast have often spent years working together and have built up a rapport that can feel impenetrable to new bugs, like me. But I remembered Adjoa specifically because she'd been so welcoming and inclusive, so I went to thank her. As we were yapping, she introduced me to her daughter who asked what I was doing here. I waved the first Geekhood around (like the cheap tart I am) and to my complete surprise and ego-centric joy, her daughter told me that she'd read Number 1 and it was one of her favourite books! So I signed her a copy of the second (like the cheap tart I am).
One of the staff gathered me, Tim and Lucy together and told us that we had about 15 minutes until show-time.
But where, oh where, was Rainbow?
(Cue Eastenders drum sting)