The Bath Literary Festival. Blimey; it was only a day, really – but a busy one, full of Good Things. It started the day before. I wanted to get there earlyish, but there was a lot of traffic – although this is one of the lorries I got stuck behind and took it for an omen of some sort: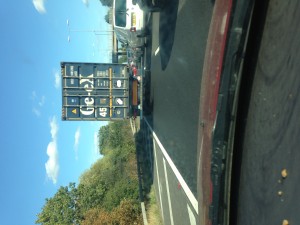 I arrived in Bath and dropped Karen Saunders a line, to see if she was around.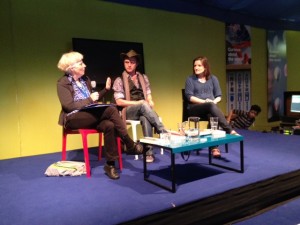 I'd just done the Edinburgh Festival with Karen and it was lovely to meet someone who cacks themselves as much as I do. She'd just done an event, so was all relieved and laid-back when I went to go and meet her in some Mrs Miggins-style tea-shop near the Abbey. Also present and correct was Jo Nadin.
Jo is the author of the Penny Dreadful series and a very cool cat, to boot. She also seemed ridiculously calm about the whole thing. For normal folk, this might be reassuring. For me, it just kind of added fuel to my Fire of Fear – which was already lit. Anyhow, I went back to the hotel and watched some TV (which I don't get to do, normally, as I don't have one). Actually, I must confess – I watched the X-Factor and felt more than a little dirty, having done so.
The next day kicked off with a school visit to St Gregory's: 170 Year 7's – who were really rather good fun. A couple of hours later, I was picked up by a lovely lady called Pat, who was a rep for the Bath Fest, and whisked off to the next school: Hayesfield School. Hayesfield School is an all-girls' school, which often sticks a different dynamic into an event. What's great about it is that they get a look inside what the boys in their orbits might be thinking and I get to find out answers to Big Questions that boys have, like:
Why, when you know a guy 'likes' you, do you send your friend to go and talk to him -instead of doing it yourself?
If there are any guys reading this: the answer is weirder than you could ever believe.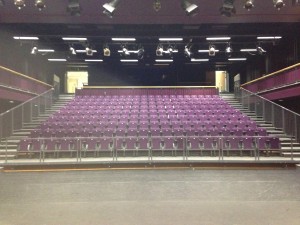 Another couple of hours later, I was back at the hotel and Tired. But, I had a mission up my sleeve. Since the release of the first Geekhood book, I have been lucky enough to receive the support and loveliness of a blogger, called Jesse Owen. On the release of Mission Improbable, he put together a video/vlog/whatever it's called about 'the voices in your head' – in reference to Archie's Internal Monologue. Here it is:
I found it very touching, humbling a beautiful, and was determined to say hallo to this Champion of Geek. Jesse, by his own admission, is a bit of a shy chap – but he was true to his word and we met up (more by luck than design) outside Green Park, in Bath.
Fast forward an hour or so and we were yapping away like old friends in a Thai cafe, in an Italian-style square. If you do meet Jesse – don't be fooled by his quiet demeanour; he's a very astute and observant chap and, give him a little time, and he gets into the conversational flow like a seasoned pro. Good man, very funny. En route to the Guildhall, we found someone reading a copy of my book: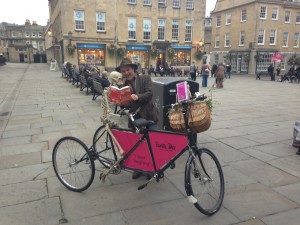 And then it was Nearly Time. In the Green Room Jo was there, being all cool and laid-back and then Holly Smale rocked up. Holly and me had done the Hay Festival earlier in the year – which was her first event. Now, with a few more under her belt and a book that's doing incredibly well, she seemed really relaxed and up for a laugh. But before we were turned loose on-stage, we were interviewed by Lucy Powrie – another lovely blogger, whose support has been also very humbling. She turned the interview into a video – which looks like this:
But, finally, we were up on stage. I get SO nervous about these things it's untrue – but I think the two school events earlier had worn me out to the point where I just didn't have the energy to spare. Jo was a superb chair, with a very telly style of interviewing; I could see her doing a chat-show or hosting a radio thing; she was calm and very in control – but allowed me and Holly to ramble if we needed to.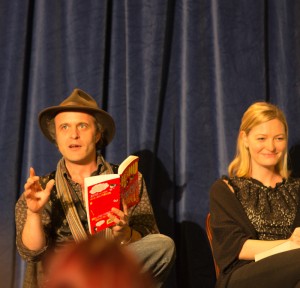 Holly was her usual self-deprecating self, but did a great recital of  poem she wrote when she was six, all about a unicorn. And then there was a quiz, which involved the audience as well and then it was over. 60 minutes done – just like that.
Afters, we hooked up with Karen and Jo and Sarah Benwell and hit Bath, in a literary stylee.
There was singing. It was McFly. That's all I'm prepared to reveal.